Hi friends!
Time to bring in the New Year with a friendly hello & update.  ≧◠ᴥ◠≦ Among a handful of other projects going on, one of my most recent & consistent ones, is 3D-Jenni.  I started her back in October 2014, and am learning how to do weight-painting for biped animation now.  My 1st polygonal human model built from scratch.. click on the .gif below to see the gallery where I'm posting updates, as progress continues.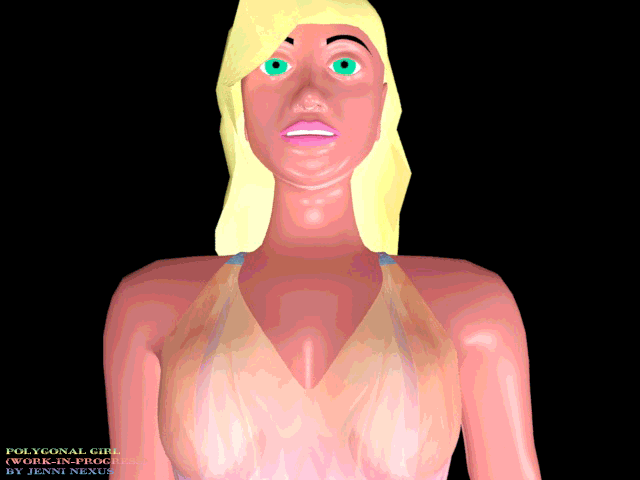 Please be in touch if you are curious to see more from me.. I post here on Newgrounds regularly, and even moreso on my Facebook Artist Page, Tumblr and this 3D project and others on Smugmug.  
I've also expanded to live-streaming my 3D modeling / workflow on Twitch & exporting highlights onto YouTube.
Thanks to all my friends here on NG & I'm really looking forward to all that 2015 has to offer... I'm focusing every day on becoming better at 3D modeling for games and animation.  I'm loving every moment however easy or complicated, in 3DS Max as well as Unity 3D.  Good things are afoot.  Thank you for being a part of this process with me!  
PS: I'm inspired to participate in collaborations from time to time, so if you think you've got a project I'd be interested in, don't be shy - be in touch!  When my schedule permits, I can offer voice acting, 3D modeling, and sometimes Flash characters. 
♥ Cheers!! ♥